1878 CC Morgan Silver Dollar Value
The 1878 CC Morgan silver dollar was minted in Carson City, Nevada and is a popular date with collectors because it is a first year issue Morgan dollar from the Carson City mint.
There was only one design type which is known as the Second Reverse, however there are many different die varieties to be found according to VAM.
The circulated grades are worth between $175-$300 and the uncirculated grades are worth between $485-$2350. MS65+ and above grades are worth much more.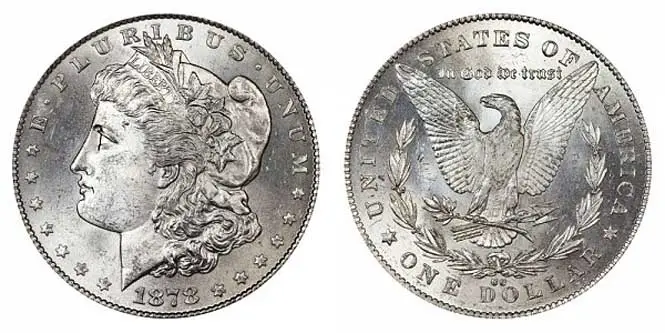 Image Source: USA Coinbook
Designer: George T Morgan
Mint: Carson City (CC)
Metal Composition: 90% Silver - 10% Copper
Diameter: 38.1mm
Weight: 26.73 grams
Mintage: 2,212,000
The Second Reverse design is also known as the Reverse of 1878.
It features seven tail feathers (7TF), the concave breast on the Eagle and the parallel top feather on the arrow.
There were no proof coins minted in Carson City in 1878, but there are quite a few high quality (MS65+) strikes available to collectors.
The highest PCGS certified Mint State 1878 CC coin is MS67 of which there are probably less than 15 available.
1878 CC Morgan Silver Dollar VAMs
VAM die varieties were discovered by authors Van Allen and Mallis of the Comprehensive Catalog and Encyclopedia of Morgan and Peace Dollars.
There are 29 VAM die varieties of the 1878 CC with the most popular being VAM 6, 18 and 24 with Doubled Leaves and VAM 11 with Lines in Wing.
You can see a full list of the 1878 CC VAMs here.
The GSA Hoard
1878 CC Mint Mark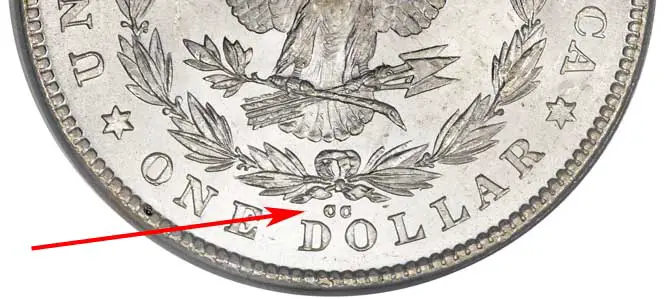 Image Source: Courtesy of Heritage Auctions
How Much Is An 1878 CC Morgan Silver Dollar Worth?
The 1878 CC is valued as follows:
G4 $175
VG8 $185
F12 $200
VF20 $215
EF40 $275
AU50 $300
MS60 $485
MS65 $2350
Highest auction price was $34,500 for MS67 in January 9th, 2009.
Estimated values gathered from PCGS and Heritage Auctions.
Would You Like To Receive More Exciting News And Information About Coin Collecting Direct To Your Inbox?
Subscribe To My Free Newsletter Below!