Ultimate Beginner's Guide To Metal Detecting

Finding lost treasure is just one of the many exciting areas of metal detecting that makes this hobby so attractive to people of all ages.

There's nothing as thrilling as heading out for the weekend and finding fascinating and often valuable objects hidden just below the ground that you're standing on.

The main reasons I got started in metal detecting were to meet new friends and maybe even unearth some forgotten part of history if I was lucky enough.

I love hunting for old coins, historic artefacts, jewellery and war relics. I've found plenty of coins, but nothing to get excited about, and the barrel of an old army rifle.

Although I don't actively search for Gold, a big nugget would be a nice find.

Most of my finds are made up of nails, wire, old buttons, shell casings and bottle tops, etc. But don't let that put you off if you're thinking of getting started.

The more you practise, the better you get. Plus if you join a local club, you'll meet lots of new friends! Here's some metal detecting tips to get you started.
Getting Started - Metal Detecting For Beginners
When you're looking to start metal detecting, you don't need to go out and buy lots of new gear.

When I started, my dad bought me an entry level kit for beginners. It contained a metal detector, headphones and a small plastic trowel.

You can get the equivalent starter kits today for less than $200.

Metal detectors suitable for all-round use can range from about $160 to $2500, but you don't need to go higher than about $200 to get started.

One thing to note about buying a metal detector is that you only get what you pay for in relation to quality and performance.

If you know that this hobby is definitely for you, then spend a bit extra on your gear if you can. Start with a mid-range model.

Some important questions you need to answer before buying your first metal detector are:
What is your budget?
What type of objects are you searching for?
Where are you planning to use your machine?
You don't want to buy a really expensive machine and then discover after a few hunting sessions that you don't like the hobby and want to try something new.
Metal Detector Buying Guide
Where Can You Go Metal Detecting?
Some good places to use your metal detector include:
Beaches
Friend's Gardens
Local Parks or Forests
Farmland
Wherever you decide to hunt, it's always best to seek permission from the landowner before you start.

Here's my list of the 25 best places to go metal detecting near you.
What Kind Of Treasure Can You Find?
When you embark on your journey as a metal detectorist you will start finding all kinds of weird and wonderful objects or targets as they are known.

Depending on where you are in the world, your finds will be varied and unique.

Did you know that in the UK you can find some really old stuff dating back to prehistoric times. In the US, Canada or Australia you might find a huge Gold nugget if you're lucky!

In almost all countries across the globe you can find coins. They are usually the most common item of value found by detectorists all over the world.

If you're metal detecting in the UK you should report any finds of archaeological interest to the Portable Antiquities Scheme. It's part of the metal detecting code.

In England, Wales and Northern Ireland, all finders of gold and silver objects, and groups of coins over 300 years old, have a legal obligation to report such items under the Treasure Act 1996.

Prehistoric base-metal hoards found after 1st January 2003 also qualify as Treasure.
Coins
Coins are one of my favorite targets to find when I metal detect. It's just so exciting to find something that has a date on it going back years.

If you go hunting in England, you may be lucky enough to find coins dating back to Roman times. Imagine digging up a 2000 year old coin while you're out with your mates scouting a freshly ploughed field!

Coinshooters in the US might take great pride in unearthing a cache of Merc's or Morgan's. That's US Dimes with the mythical God Mercury on the front and US Dollar coins named after their designer James Morgan.

Other common coins found in the USA include Wheat and Indian Head pennies, Peace dollars, large cents and large coppers.

I personally love collecting coins from the UK such as £2 coins and 50p pieces.

In fact, some of my favorites are the Roger Bannister and Benjamin Bunny.
Tools And Accessories For Metal Detecting?
This is a list of the various tools and other equipment you will encounter while pursuing this hobby
Diggers
Headphones
Pinpointers
Coil Covers
Backpacks
Magazines
Metal Detector Brands
Bounty Hunter
XP
Tesoro
Garrett
Teknetics
Makro
DetectorPro
Fisher Labs
Nel
Whites
Bounty Hunter Metal Detectors

Bounty Hunter is a brand from El Paso, Texas which is a subsidiary of First Texas Holdings Corp. They offer many different metal detector models which cater for all users from beginner to pro level.

Their impressive product range includes the following models:
Starter: Junior T.I.D., Junior, VLF & Gold Digger
Intermediate: Prospector, Fast Tracker, Tracker II, Tracker IV & Quick Silver
Advanced: Commando, Lone Star & Quick Draw II
Serious: Land Star, Sharp Shooter II & Time Ranger
Pro: Lone Star Pro, Quick Draw Pro, Land Ranger Pro, Gold, Titanium & Platinum
Discovery: 1100, 2200 & 3300
Pioneer: EX, 202 & 505
Garrett Metal Detectors

Garrett are a company from Garland, Texas that specialize in producing metals detectors for sport, security and also the military.

The family run company started in 1964 and is now a worldwide leader in their field.

They offer a great range of sporting products, which will allow you to hunt anywhere you want, whether that's land or underwater!
AT (All-Terrain) VLF: ATMax, ATGold, ATPro
ATX Extreme Pulse Induction
ACE: ACE200, ACE300, ACE400
GTI2500
Sea Hunter MKII
Related Articles:
Garrett AT Pro Vs Max Vs Gold | Which Metal Detector Is Best?
Fisher Labs Metal Detectors

Fisher Labs is another company under the First Texas umbrella.

They started out in 1931 which probably makes them the oldest metal detector company in the world.

They produce a large range of models and accessories for multi-purpose, gold, deep seeking and underwater use.
F-Series: F44, F22, F11, F2, F4, F5, F19, F70, F75
Underwater CZ-21, 1280-X
Gold: Bug, Bug 2
Deep Seeking:CZ-3D, Gemini 3
Minelab Metal Detectors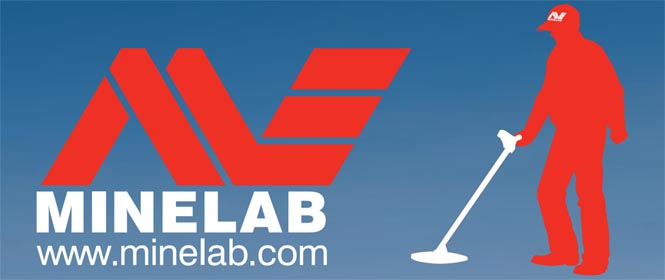 Minelab is part of Coban Ltd and are arguably one the best metal detector brands in the world. Coban is an Australian with branches all around the globe including, USA, Canada and Ireland.

Minelab have hunting equipment for every type of situation and operator, from beginner to expert. There product range includes:
CTX 3030
EQUINOX: 600, 800
VANQUISH: 340, 440, 540
GO-FIND Series: 22, 44, 66
EXCALIBUR II
E-TRAC
SAFARI
X-TERRA: 305, 505, 705
GPZ 7000
GPX: 4500, 5000
SDC 2300
GOLD MONSTER 1000
Would You Like To Receive More Exciting News And Information About Coin Collecting Direct To Your Inbox?
Subscribe To My Free Newsletter Below!