What's The Best Metal Detector For Gold?
Published: 8th January 2020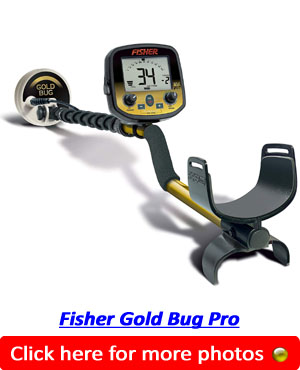 Are you interested in finding the best metal detector for gold prospecting but aren't sure where to start?

With so many different models to choose from, it can become easy to get overwhelmed.

Especially when you consider the variety of specifications, features and pricing.

In a hurry?

After extensive research of over 20 of the top-rated metal detectors for finding gold, we have concluded that the best all-round, most versatile, metal detector for gold prospecting is the Fisher Gold Bug Pro.

We chose the Fisher Gold Bug Pro because it's ultra-lightweight (approx 2.5 lbs), works well in highly mineralized soils and will easily find small gold nuggets buried under the surface.

It's also competitively priced at around $699 MSRP which offers great value for money considering it's a specialist gold metal detector.

With such a great reputation they rarely sell at a discount, so if you can find a brand new one for less than $600, grab it. You've got yourself a bargain!