50 State Quarters Collection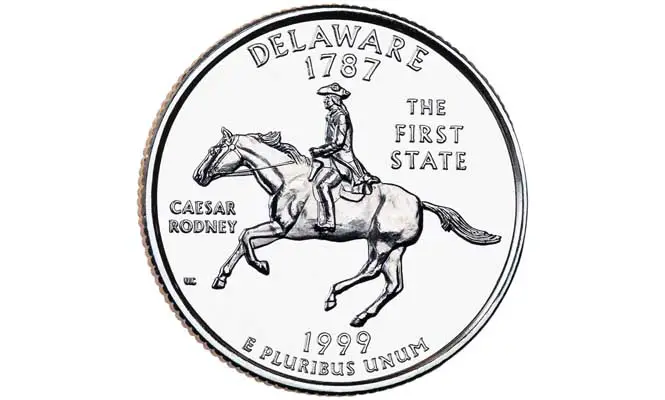 The 50 State Quarters program started in 1999 and finished in 2008. The idea was to design and produce a new commemorative quarter for each state in the US.
The coin release was very successful and was well received with over half the US population getting involved in collecting this new batch of quarter dollar coins.
It is now the most successful numismatic program in US history with around 34,797,600,000 coins minted and earned the US federal government over $3 billion in revenue.
Starting in 1999 five new quarters where struck every year starting with the states in the order that they ratified the Constitution. The first quarter was struck for Delaware.
This continued until 2008 when Hawaii was the last state to have their coin struck and all 50 statehood quarters in the series had been completed.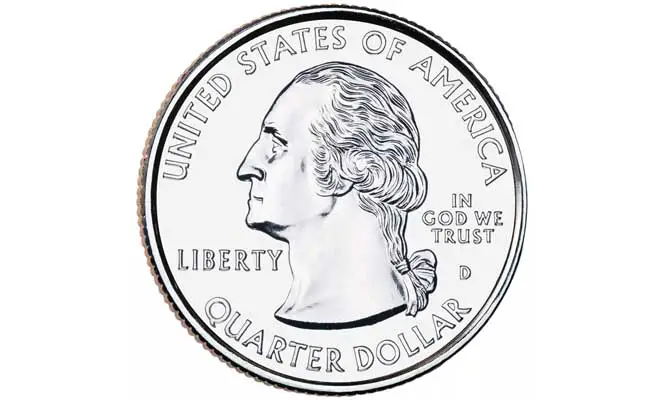 The obverse of all the state quarters has a standard design with a bust of George Washington whilst the reverse is relative to an aspect of each individual state.
For example the New Jersey statehood quarter has a design depicting the crossing of the Delaware river by George Washington and his army.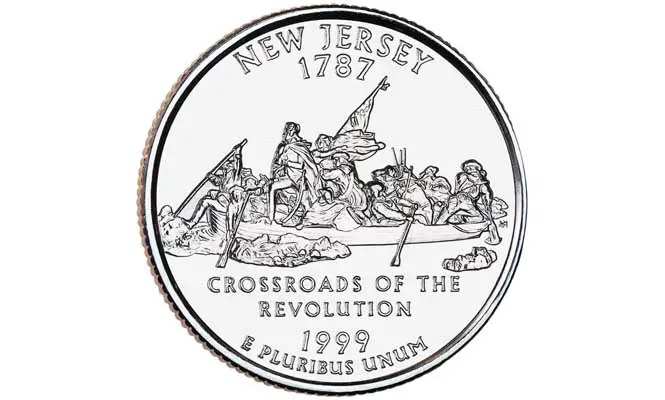 The governor of each state had the responsibility for designing its own coin reverse and submitting it to the treasury for approval.
Some governors held contests and ask people to submit their designs for the coin, whilst others got theirs professionally commissioned.
What's Your State Quarter Worth?
There were lots of state quarters minted throughout the lifetime of the program. Many of them are still circulating and you can find them in your pocket change.
These ones are only worth their face value of $0.25.
If you own a collection of uncirculated coins, they are worth a little bit more because they are still widely sought after by collectors who want the best quality coins for their collections.
You can get an idea of their value by looking at auction sites such as eBay to see how much they are selling for.
Some error coins and special varieties are selling for $1000's at auction.
For example, a 1999 Delaware statehood quarter minted in Philadelphia was struck on an experimental planchet. It was certified MS66 by PCGS and sold for $4888.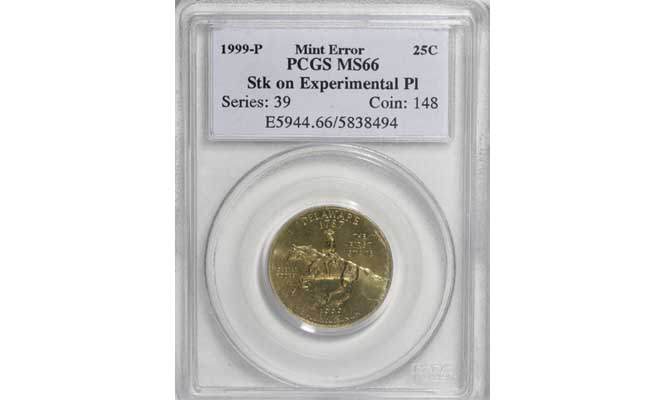 The most expensive state quarter sold so far at auction went for $17,000 on 4th December 2004.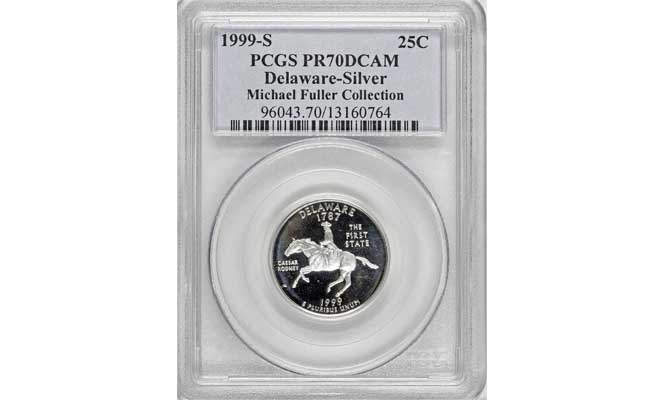 It was a 1999 S Delaware Silver Proof PR70 Deep Cameo and was sold by Heritage Auctions.
Types Of State Quarters
When you start collecting state quarters, you might come across these different types.
Circulated
The most common type is circulated and these are the coins that you'll find every day while out shopping or in your coin jar at home.
They usually show signs of wear from changing hands on a daily basis and may have some discoloration or face scratches.
They will also have a D mintmark for coins minted in Denver or no mintmark at all for coins produced in Philadelphia.
Uncirculated
The next most common coins are uncirculated and these were also minted in Denver and Philadelphia.
This means they haven't been used by the general public for shopping and are usually in new looking condition. They show little scratching or wear.
Proof
The least common coins are the proof strikes with a S mintmark. These are made specially by the mint for collectors and were only minted in San Francisco.
They are highly polished and two types were produced. A Silver proof and a Clad proof.
The silver proof is made of 90% silver and 10% copper, while the clad proof is 91.67% copper and 8.33% nickel.
Rarities Based On Mintage
Here is a list of the top 10 most rare state quarters in circulation together with their mintage figures.
2008 D Oklahoma 194,600,000
2004 P Iowa 213,800,000
2002 P Ohio 217,200,000
2003 P Maine 217,400,000
2008 P Oklahoma 222,000,000
2003 P Alabama 225,000,000
2003 P Missouri 225,000,000
2003 P Illinois 225,800,000
2004 D Michigan 225,800,000
2004 P Wisconsin 226,400,000
List Of State Quarters
Here is a list of the 50 statehood quarters in order of when they were released.
Click on each state to see more information about the coin including errors, images, mintage and varieties.
1999 State Quarters
Delaware
Pennsylvania
New Jersey
Georgia
Connecticut
2000 State Quarters
Massachusetts
Maryland
South Carolina
New Hampshire
Virginia
2001 State Quarters
New York
North Carolina
Rhode Island
Vermont
Kentucky
2002 State Quarters
Tennessee
Ohio
Louisiana
Indiana
Mississippi
2003 State Quarters
Illinois
Alabama
Maine
Missouri
Arkansas
2004 State Quarters
Michigan
Florida
Texas
Iowa
Wisconsin
2005 State Quarters
California
Minnesota
Oregon
Kansas
West Virginia
2006 State Quarters
Nevada
Nebraska
Colorado
North Dakota
South Dakota
2007 State Quarters
Montana
Washington
Idaho
Wyoming
Utah
2008 State Quarters
Oklahoma
New Mexico
Arizona
Alaska
Hawaii
Click here and discover more tips, information and advice about coin collecting in my ultimate collector's guide
.